On August 22-23, the National Grand Theater "Opera Concert to commemorate the 200th Anniversary of Verdi's Birthday" was held. As the monumental legend of the opera industry, the 200th anniversary of the birth of Giuseppe Veri, the famous Italian opera, was a grand event in the 2013 world opera industry. When the 10 "Deluxe Lineup" composed of top Chinese opera masters and 3 international opera stars who are renowned at home and abroad are dressed in NE•TIGER Haute Couture, singing the finale of the concert – Verdi's last opera " When "Life is just a joke" in Fastav, the atmosphere of the whole concert was pushed to the highest point. NE·TIGER's gorgeous bloom shocked the four, adding a touch of color to the world's music events. .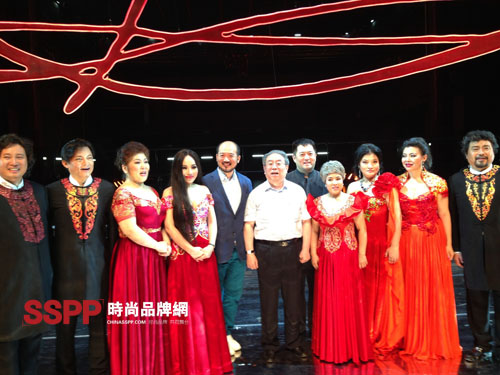 Zhang Zhifeng, the artistic director of the NE·TIGER brand, poses with the singers who wear NE · TIGER advanced custom clothes on the stage.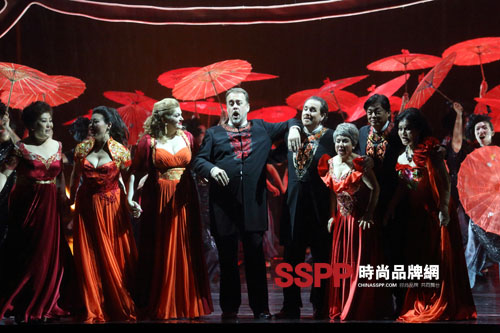 13 opera stars dressed in NE · TIGER Haute Couture, singing the finale of the concert "Life is just a joke"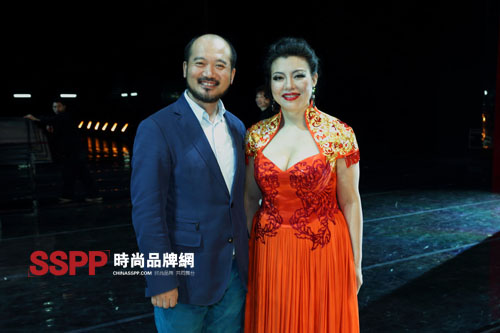 Zhang Zhifeng, artistic director of NE·TIGER brand, and singer Hui, who is dressed in NE · TIGER's advanced custom suits

As a representative of China's top luxury brands, NE·TIGER was invited by the National Grand Theatre and directed by Hugo de Anna, according to the singer's stage style, singing characteristics, and personal character. These tailor-made Chinese costumes with Chinese characteristics and atmosphere of opera art are tailor-made. The concert not only assembles "China Three High" Dai Yuqiang, Mok Hualun and Wei Song, but also Chinese singers Hui, Sun Xiujin, Dilibair, Mo Hong, Yuan Chenye, who are active on the world opera stage. Tian Haojiang, Yang Guang, and three well-known international opera stars Roberto Scandicucci, Elizabeth Matos, and Franco Vasallo from overseas.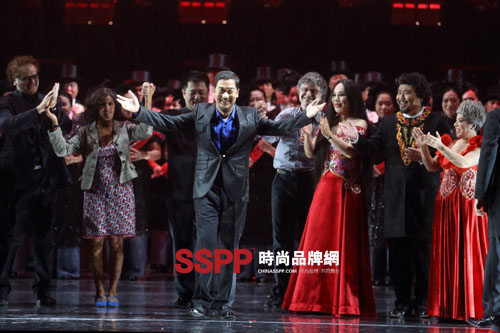 Zhang Guoli call the curtain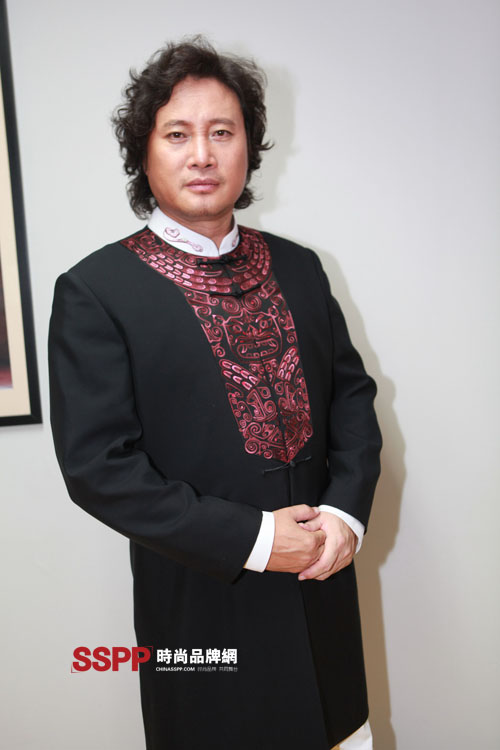 Dai Yuqiang

Seven male singers were dressed in "black", and six female singers used different "red" styles according to their different styles. They also selected plates for each set's weaving process. Golden embroidery, paper cutting, clasp, embroidery and other traditional Chinese techniques. Such as He Hui's suit chose her folk art treasures in Shaanxi, which is a design element, and incorporates her personal zodiac design to make this suit unique and special. Dai Yuqiang's Chinese clothes use the pattern of "jade" and a combination of ruyi lines, taking the meaning of "yuruyi", and accompanied by exquisite craftsmanship of Suzhou embroidery, which reveals an elegant and elegant taste. M Warren's suits are inspired by the Chinese word "Hua" and are integrated with the image of NE · TIGER's suit. It is the best expression of its wonderful sound. Wong red dress is inspired by her name and uses a dignified and elegant "Chinese Red" to express its grandeur. NE·TIGER has combined the elegant and classic art atmosphere of this concert. It integrates Oriental costume culture with western art. For example, Portugal's national flower lavender and the olive branch on the national emblem constitute Portuguese soprano Elizabeth Mato The source of inspiration for the clothes worn by Sri Lanka.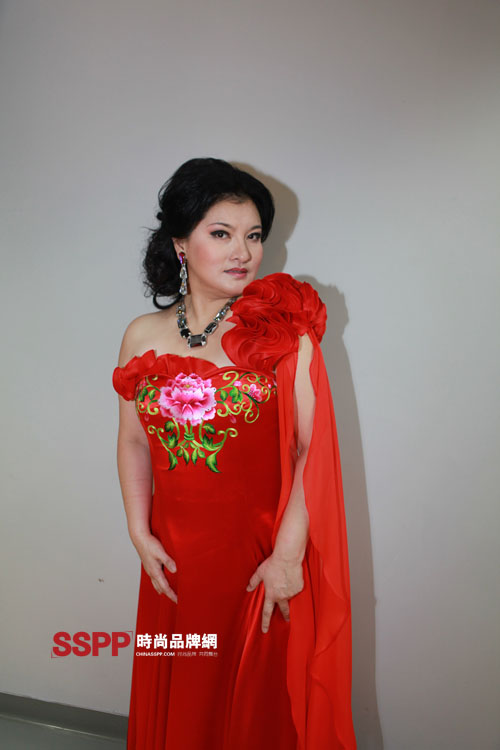 Red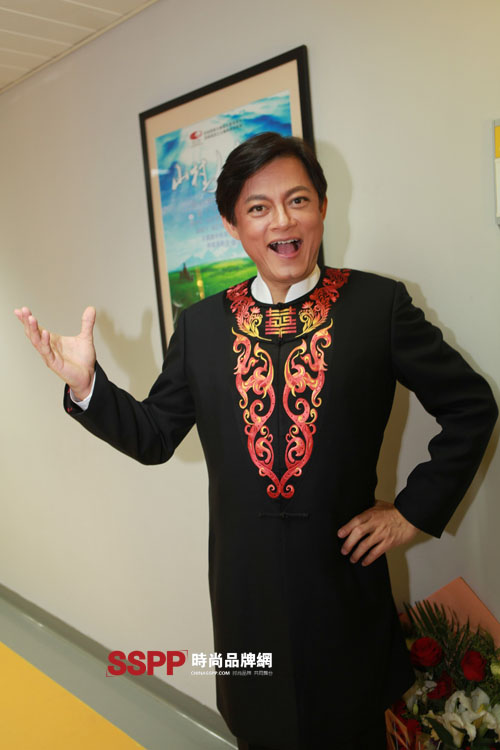 M Warren

The director Hugo de Anna was once very cautious in the choice of clothing. NE·TIGER was chosen because the Verdi Music Festival was being performed all over the world. He hoped that the celebration would become the most unique Chinese celebration of Verdi's birthday. At the same time, it also showed more Chinese characteristics in this theme activity around the world. Due to the long-standing tradition of guarding and inheriting Chinese traditional culture, NE•TIGER advanced custom suits are perfect interpreters of Chinese elements. The design concept of "Establishment of ancient and modern, blending Chinese and Western cultures" further outlines the stereoscopic cuts of the West and sets off the connotations and charms of Chinese traditional costumes. It can be described as a model for the integration and exchange of Chinese and Western clothing cultures.

Art has no borders. As the representative of the national costume image, NE•TIGER suits are not only Chinese but also belong to the world. In conjunction with the 200th anniversary of Verdi's birthday opera concert, NE·TIGER helped him stand on the world-class opera stage with his rich cultural heritage and visual expression. This not only reflects the selfless dedication and support of NE·TIGER as a Chinese luxury brand to the world's opera art, but also illustrates that the "Chinese creation" represented by NE·TIGER has received international recognition and praise. This time, NE·TIGER will join forces to commemorate Verdi's opera concerts, and will become the legendary model for perfect blending and colliding of Western opera art and Oriental costume culture!

The polyamide and cotton fabric is usually blended or interweaved polyamide and cotton fiber. The struction of this fabric is plain, twill, stain and rip-stop.The abrasion resistance of this fabric is better than TC or CVC fabric.The tensile strength is also higher.These are woodland ,jungle,desert,sea and sky patterns. After special treatment, the surface of the camouflage has near infrared retardant(IRR) function. At the same time, it can increase the functions of flame retardant and waterproof. In addition, high breaking and tearing strength and good printing color fastness are the basic requirements.It's worn comfortably.It's widely used for uniforms and garments.

Cotton And Polyamide Camouflage Fabric

Camo Fabric,Rip-Stop Fabric,Anti Infrared Fabric,Cotton And Polyamide Camouflage Fabric

Zhejiang Xinjian Textile Inc.Ltd , https://www.zjxjtex.com